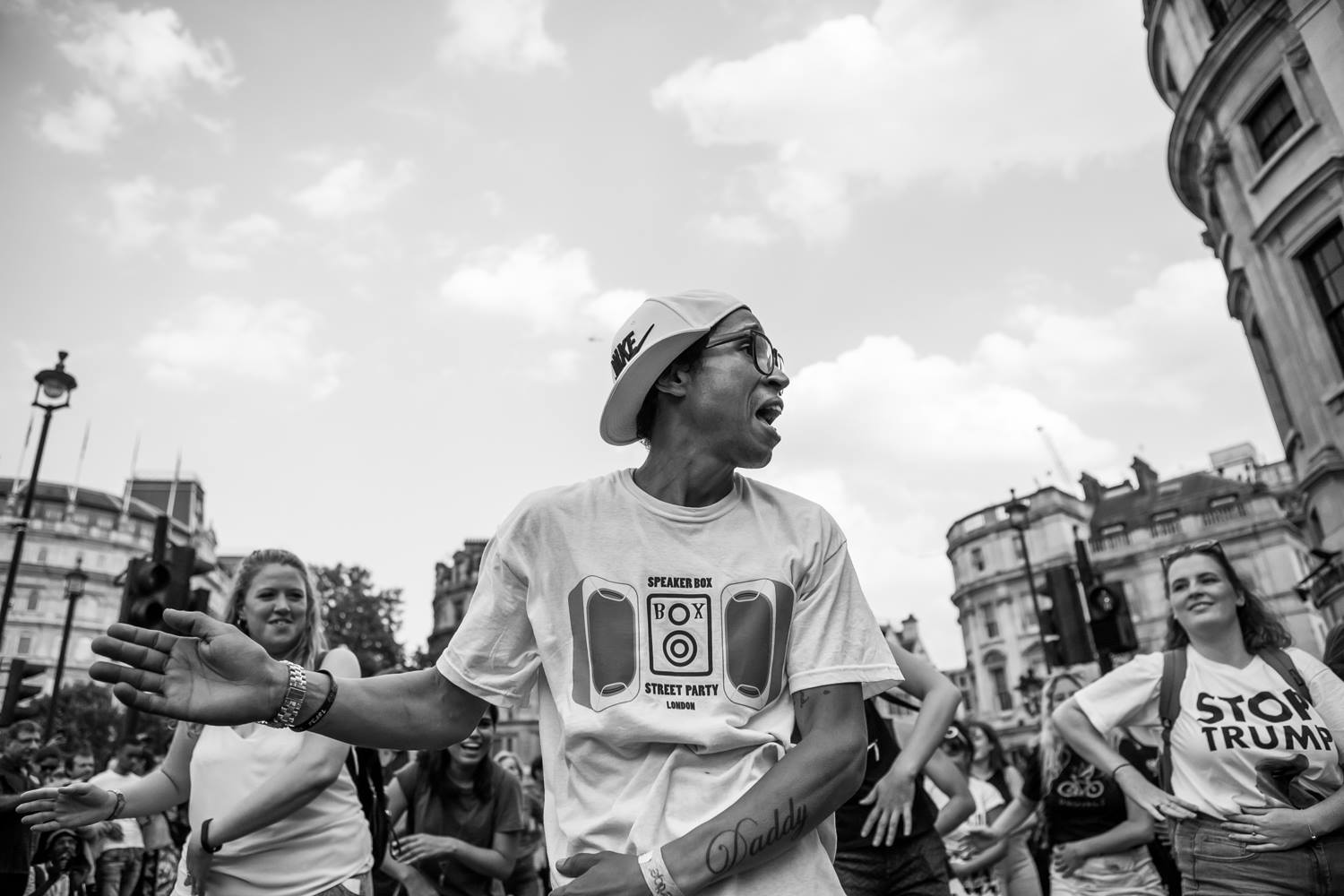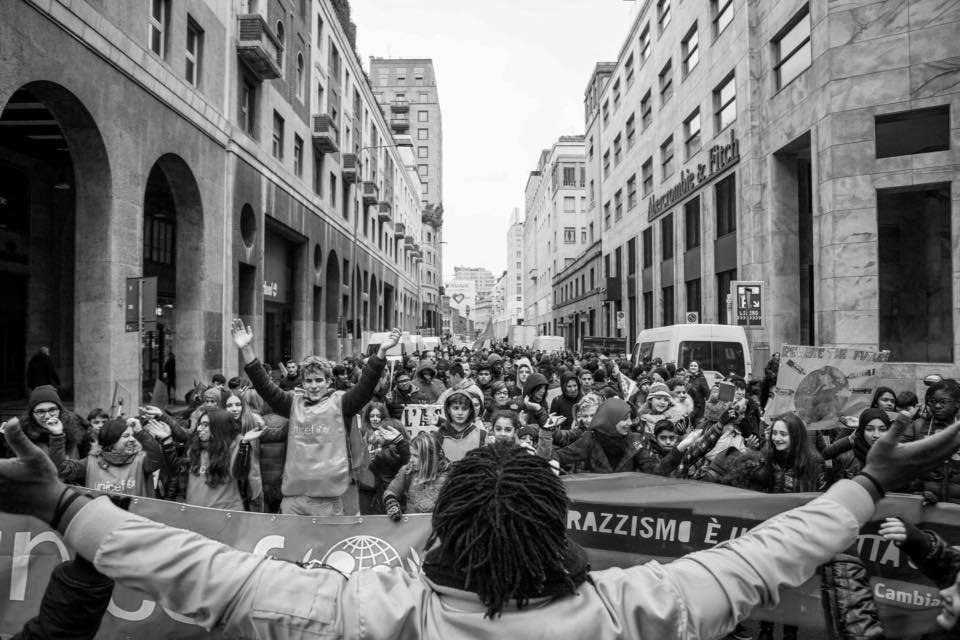 SpeakerBoxStreetParty is a charity organisation founded by activists and artists to spread messages of positivity and inclusivity. We do this through the power of music and dance in our spontaneous street parties. 
What sets our parties apart, besides the feel of being part of a real flashmob, is the atmosphere created as people from different religions, ages, levels of ability, political backgrounds, ethnicities, and members of the LGBTQIA+ community dance together.
The promotion of peace and unity, at a time when division seems to be at an all time high, is vital. We believe that art, in all its forms, is a valuable tool to prevent marginalisation, depression, anxiety, and other mental health issues.
We are ambassadors of art, our goal is to make the cities of the world dance. 
We are SpeakerBox Street Party
Founded in February, 2017, when a group of friends met in front of the Italian Consulate to support the Italians Without Citizenship initiative (http://www.italianisenzacittadinanza.org). They realised that it was Carnival season in Italy and Latin America, so they decided to throw an impromptu parade towards Piccadilly Circus with the aid of a portable speaker. Before long, passersby began to dance and follow them down the street! That episode was the first step in the journey of Speaker Box Street Party to spread joy and inclusion. 
Anywhere we go, we have our powerful mobile speaker box welcoming all those who want to join us in dance. Parties are typically held in open city squares, ideal in light of the current COVID-19 pandemic, or other areas where people congregate. By dancing with us, even if only for five minutes, you'll leave your monotonous routine behind and benefit from the joy of our flashmobs.    

The world is experiencing a loneliness epidemic, and one way to remedy this is through dance. Long linked to physical, mental, and emotional benefits, Speaker Box Street Party events can help tackle feelings of isolation and bring smiles to everyone involved. Since our inception, we have taken our "artivism" to education, sport, and politics. Ours is a movement built on the foundations of human and civil rights, in support of policies that include all people. 
Over the last
5 years, we have collaborated with the following organisations to hold Speaker Box Street Party events around the UK, and Europe:

United Kingdom
Love Music Hate Racism Music Festival

Stand Up to Racism

London Migration Film Festival

Notting Hill Carnival

Excel London: Xerocon London 2019

Black Culture Festival 2020

Pride London 2018

British Red Cross

Ape Media: Newham Rising

Italy
Razzismo Brutta Storia

Italiani senza Cittadinanza

Nibi – Black Italians Neri Italiani

Unicef Italia

Insieme senza Muri

2 Marzo: People (Milano)

Treviso: Festa della Cittadinanza

Jerusalema Flashmob Tour: Torino, Roma

Lithuania
Erasmus Project with Sirius Training
Fighting injustice
one dance at a time
Message us

info@speakerboxstreetparty.com